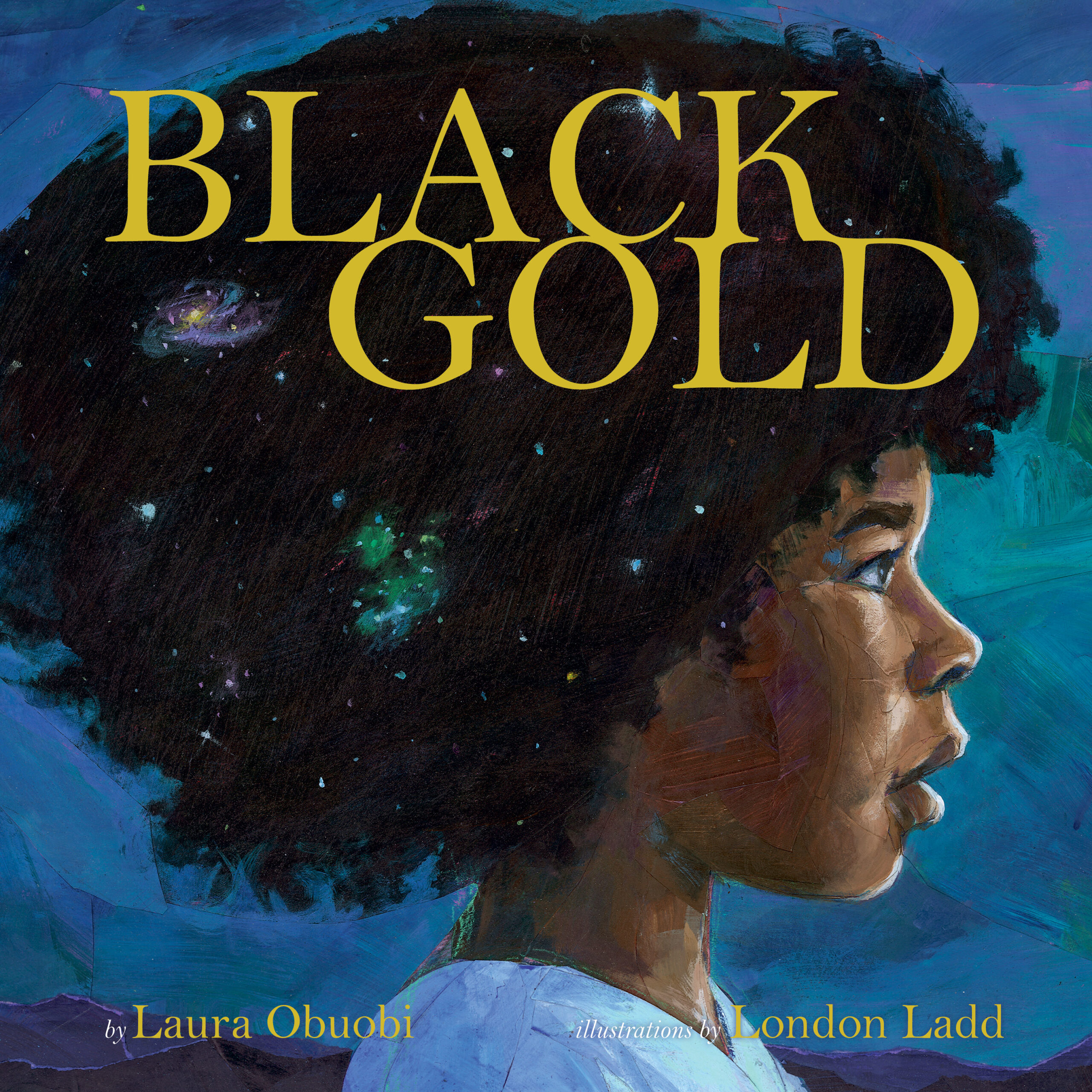 54th NAACP Image Award Nominee for Outstanding Literary Work, February 2023
PUBLICATION DATE – OCTOBER 11, 2022
Illustrated by London Ladd. This lyrical picture book is a joyous, poetic, celebration of Black children and a reminder of the Universe's unconditional love in stunning verse and captivating collage. Perfect for fans of Sulwe!
Laura Obuobi's empowering, whimsical text and London Ladd's lustrous, captivating illustrations will inspire children to love themselves exactly as they are.
REVIEWS
"Lyrical, empowering, and inspiring. An affirmation of the miracle each individual is."— Yamile Saied Méndez, author of Where Are You From? and What Will You Be.
"Obuobi pens an origin story that's at once earthly and impressively cosmic. Alternating between mythical scenes of creation and naturalistic portraits of a growing child, Ladd combines acrylic paint, cut paper, and tissue paper to create dynamic, starlit imagery, launching Obuobi's astral prose into the stars." — Publishers Weekly Starred Review
"This emotionally charged tale has the power of a strong embrace. Ladd's acrylic paint and collage artwork is richly textured, layered with color and shadow for an intense visual treat full of movement and depth. A stunning work of art." — Kirkus Starred Review
"Reminiscent of creation myths collected in Virginia Hamilton's In the ­Beginning (1988), This original creation story will appeal to fans of Spillet-Summer and Goade's I Sang You Down from the Stars and Charles and ­Collier's All Because You Matter." — Horn Book Starred Review 
"A cosmic origin story filled with beauty and strength."    — Booklist Review 
"The mixed media art uses rich, saturated colors and striking imagery to embody the depth of an infinite cosmos, bringing the text to life." — School Library Journal